Hillshire Brands Relocation
Chicago, Illinois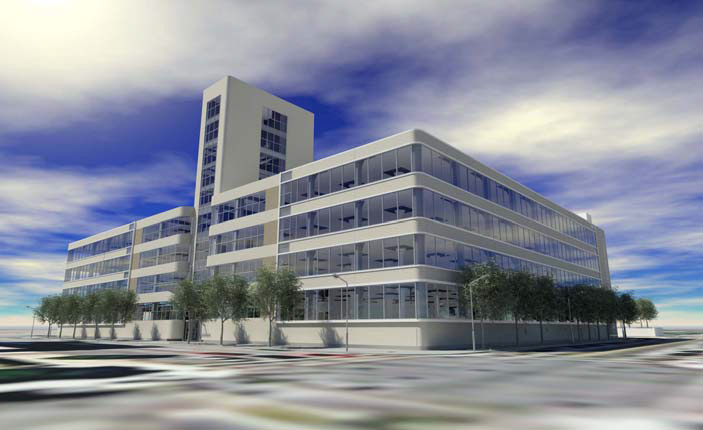 The Project is a renovation of an existing 223,000 square foot four-story cast-in-place concrete (CIPC) manufacturing/warehouse structure for use as new corporate offices. The work included the enhancement of the structural capacity of the existing roof structure to accommodate a new Roof Garden/Plaza Level and new significant slab openings and structural modification at all levels.
Structural drawings of the existing cast-in-place concrete (CIPC) structure were not available. Lindsay's scope included field measuring and documenting the existing structural conditions in AutoCad for Lindsay's use and for submittal to the City of Chicago Building Department. The use of Ground Penetrating Radar (GPR) to test and scan the existing CIPC structure to determine the existing reinforcing was monitored by Lindsay.
Lindsay evaluated the general capacity of the existing primary structural system based upon the field measurements and test results including a structural review of the primary lateral load resisting system.
Lindsay worked closely with the Design Team, Developer, Owner and Contractor to coordinate modifications to the existing structure and to recommend revisions to minimize structural modifications and associated costs.